Here are some pictures of a commercial pool resurfacing project at Breakfast Point Country Club, inner West Sydney. This 25 metre pool has been resurfaced with LUXAPOOL® Epoxy pool paint in Pacific Blue colour, with lines painted in LUXAPOOL® Epoxy in Black by Network Pool & Spa Services, Sydney www.networkpoolandspa.com.au
1. PREPARATION – Pool was emptied of water and the surface was belt sanded to remove any of the old loose coating, then pressure washed with water to clean that off. Any holes or imperfections were filled and sanded.   Then the surface was completely dried with a commercial blow dryer to ensure a smooth and dry surface for recoating.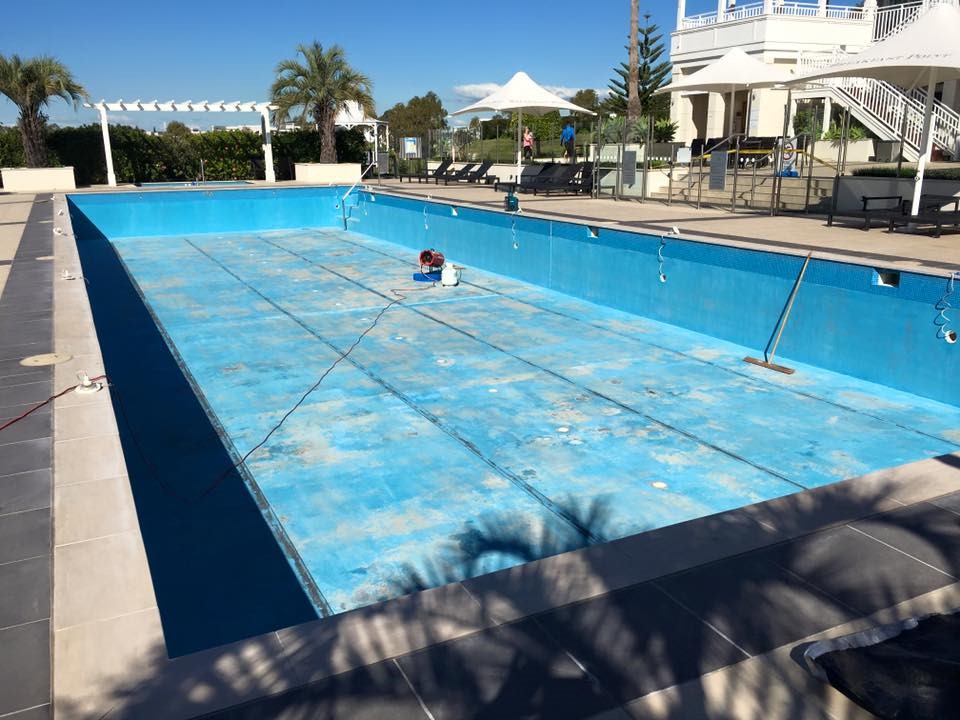 2. PRIMING & TOP COATING – After being undercoated with LUXAPOOL's Epoxy Primer Sealer, the pool was painted with 3 coats of LUXAPOOL's Epoxy pool paint in Pacific Blue colour.  A 24 hour drying period was required between the first and second coats for best results.  The completed pool painted with LUXAPOOL's Epoxy pool paint in Pacific Blue colour, has Black lane lines painted with 2 coats of LUXAPOOL Epoxy in Black.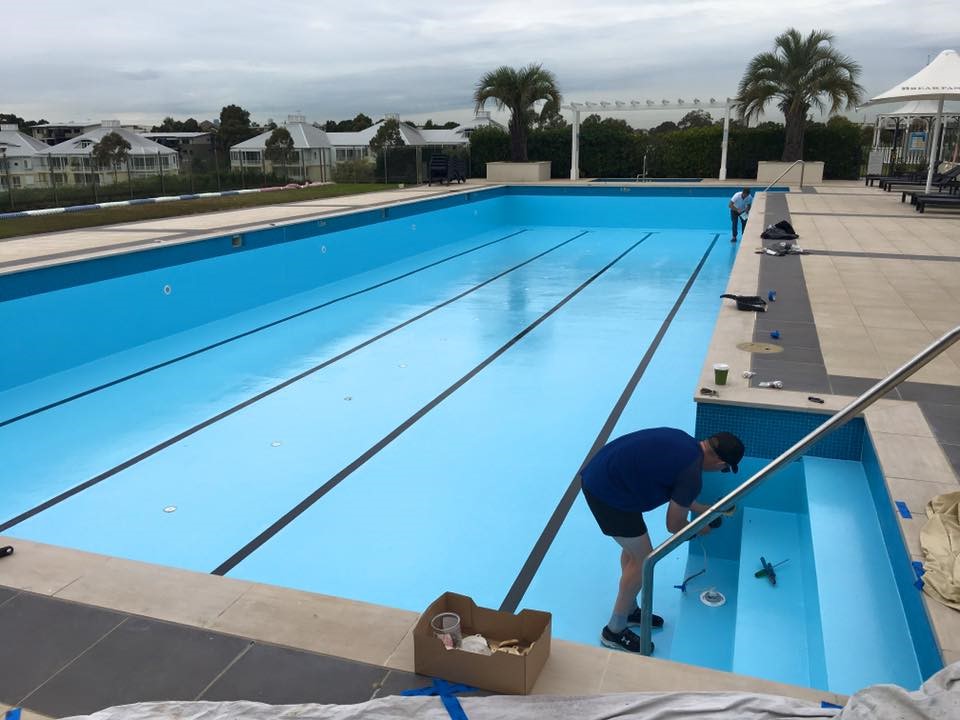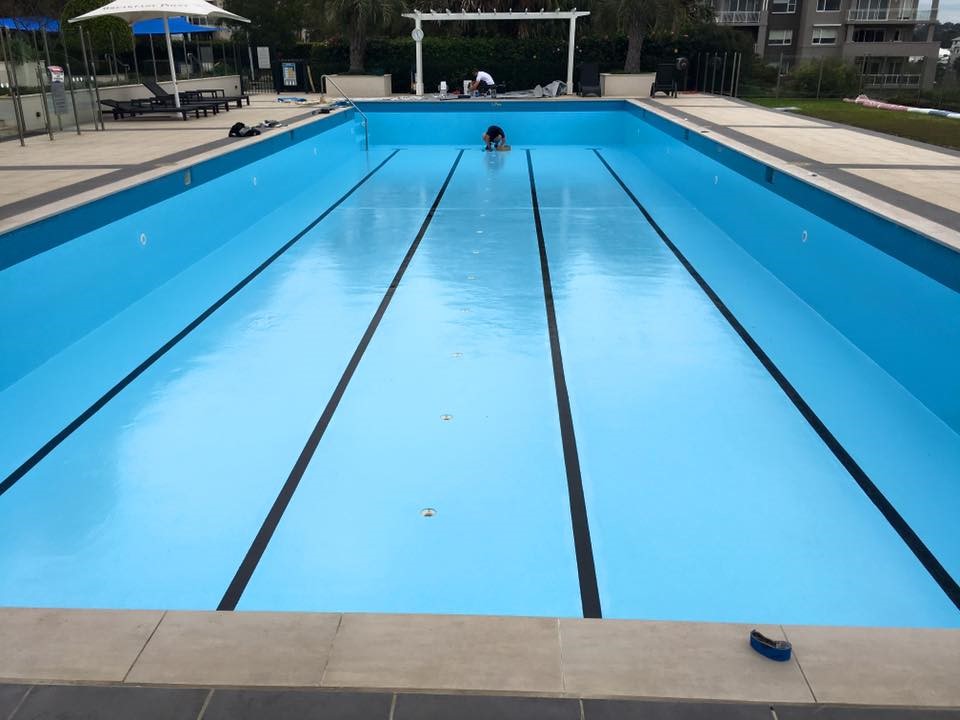 3. POOL REFILLED: The resurfaced pool is filled with water after curing (the length of time to cure was 15 days as the pool was painted in Winter).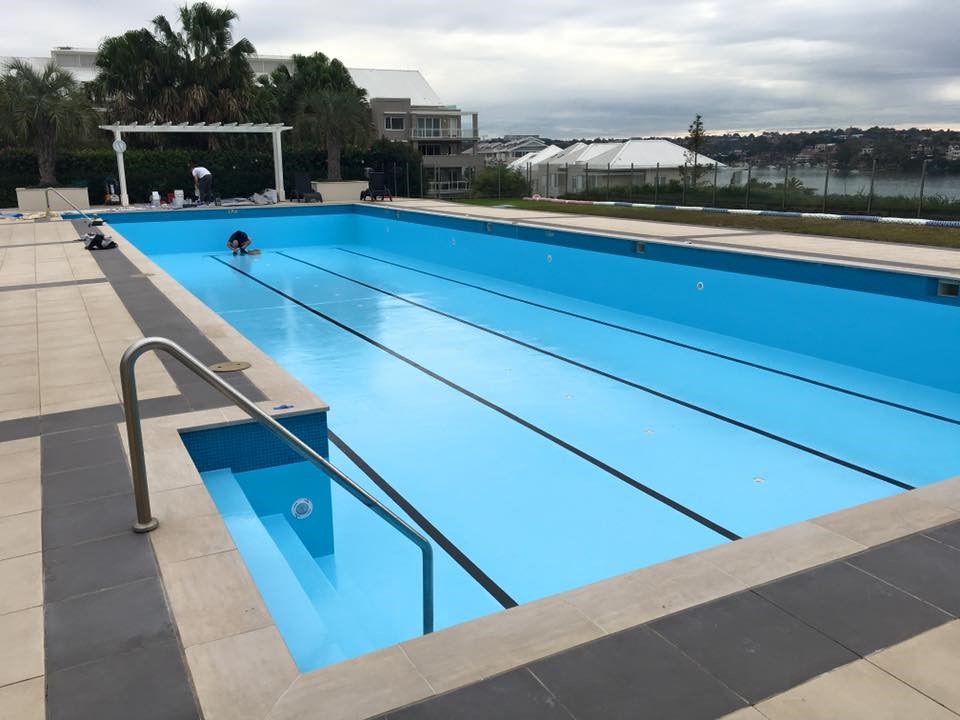 4. FINISHED POOL: The completed pool at the Breakfast Point Country Club looks fabulous and is now ready to swim in again.