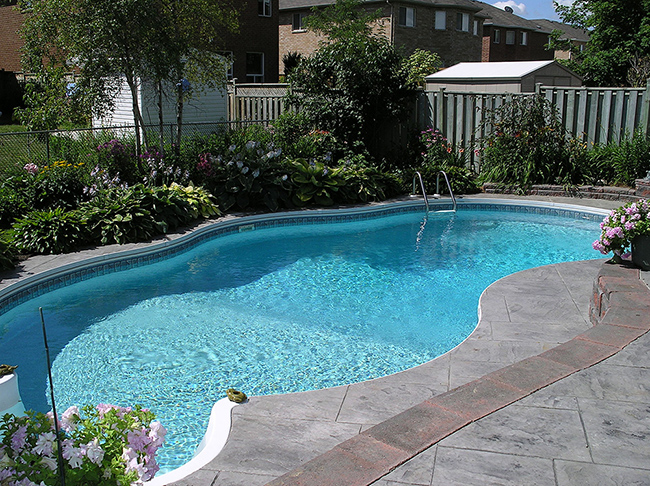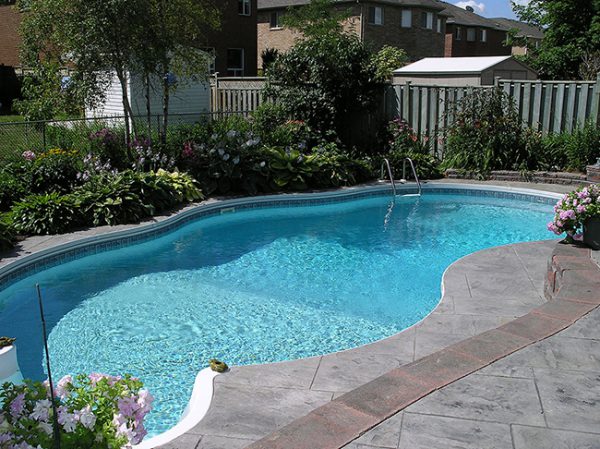 LUXAPOOL Epoxy Pool Coating is a long proven solvent based, high solids, two part epoxy, designed specially for use as a high performance swimming pool finish.
Is suitable for most pool surfaces including new and aged render, marblesheen, fiberglass and existing epoxy finishes. It is suitable for both salt and chlorinated pools.
Once cured, provides an extremely durable and long lasting surface, with exceptional resistance to pool chemicals and to algae growth. It may also be used for the general decoration and
protection of concrete and masonry, suitably primed mild steel, and fiberglass where surfaces are NOT exposed to direct UV exposure.
Provides a hard but smooth, even surface underfoot for the life of the coating and is easy to maintain and highly compatible with the operation of pool cleaning equipment.
USE AREAS:
The unique properties of toughness, durability and chemical resistance of LUXAPOOL Epoxy Pool
Coating are ideal for use in the following:
Swimming pools
Water tanks
Fish ponds
Aquaculture ponds
Zoo enclosures for amphibious and other animals
BENEFITS:
Suitable for salt and chlorinated water, resistant to mould, algae and bacterial growth.
High solids coating with high hiding and excellent abrasion resistance.
Extensive colour range.
Long pot-life, under average conditions, for an epoxy system.
Hard glossy film after full cure, compliments modern pool cleaning equipment.
Easy mix ratio via pre-pack quantities.
Non-toxic to marine life after full cure.
COLOURS:
Available in a wide range of standard colours, with specific colour matching available at additional cost. Refer to the LUXAPOOL Colour Card.
GLOSS LEVEL:
Gloss finish.
DURABILITY & WASHABILITY:
Excellent
SURFACE PREPARATION:
As different pool surfaces require different surface preparation before painting, refer to the LUXAPOOL Epoxy Application Guide specific to the individual type surface you wish to paint/ repaint.
APPLICATION:
By brush and roller over properly prepared surfaces. Refer to the specific 'Application Guide' for each surface type prior to commencing application.
Apply a minimum of 2 coats, preferable 3 coats (with specified intervals between) for best results.
Good quality, solvent resistant, single use, rollers and brushes are recommended.
THINNING:
Thinning is not recommended.
DRY TIME/RECOAT TIME:
Normally touch dry in 4 hours. Recommended recoat, depending on temperature and humidity is 24 hours at the same time of day as the initial coat.
Do not paint at temperatures below 15°C or above 30°C, or in humidity levels exceeding 80%.
COVERAGE:
Approximately 20 – 25 m2 per 3.5L kit per coat, depending on type of surface. Apply a minimum of 2 coats.
An average 10m x 5m pool requires approx 8 – 9 of the 3.5L kits per 2 coat finish. Application of a 3rd coat, whilst not essential, will extend the life of the coating by an extra 3-5 years.
MIXING:
Ensure that the temperature of both components exceeds 15°C, ideally that it is between 15°C and 20°C. Pour the entire contents of Part B into Part A can.
DO NOT ALTER MIX RATIO/DO NOT USE PART CANS.
Mix thoroughly, allow 5 -10 minutes 'digestion time' then remix and start to use immediately.
WORKING TIME:
Typically 1.5 hours per 3.5L kit.
CLEAN-UP:
Clean all equipment with LUXAPOOL Solvent LT. Low cost, but NOT cheap, rollers and brushes
are recommended as cleaning and re-use of equipment is not recommended. Cheap rollers may
show early fibre loss.
POOL REFILL:
LUXAPOOL Epoxy Pool Coating must be allowed to fully dry before immersed in water.
Allow the newly coated pool to stand for AT LEAST 7, and preferably 10 days in summer, and
14 days in cooler weather before the pool is refilled. Premature refilling of the pool will cause
damage to the coating.
Do not add chemicals to the pool for an additional 3-5 days.
MAINTENANCE:
Ensure that you let your pool shop know that your pool has a LUXAPOOL Epoxy Coating, and
our recommended pool chemistry a shown below.
POOL CHEMISTRY:
Maintain pH between 7.4 and 7.8
Maintain Total Alkalinity at a minimum of 160ppm.
Calcium Hardness of 250 ppm or above.
Keep chlorine levels at a minimum.
Minimise the use of acid where possible.
Brushing down the pool every 4-6 weeks will maintain a coating of good integrity and improve longevity