It was an exciting night for the Colormaker team on Tuesday 11th July, as Colormaker Industries was awarded the Winner of the Northern Beaches Business Sustainability Award 2023.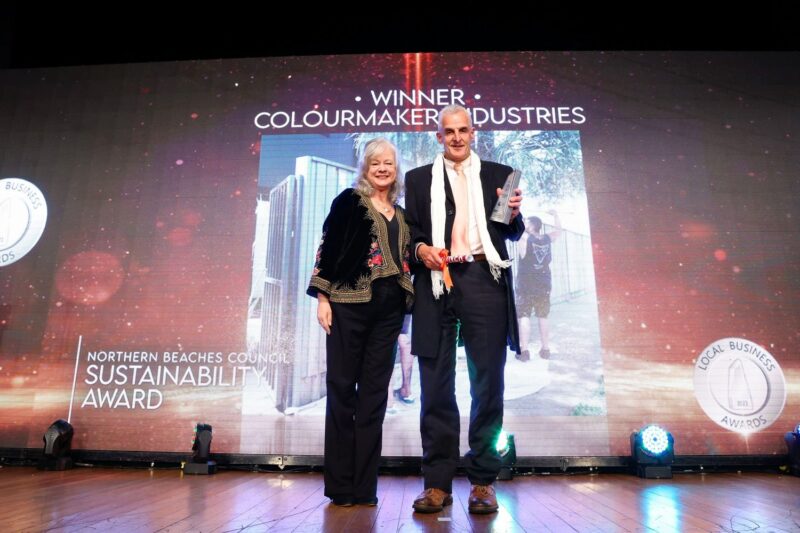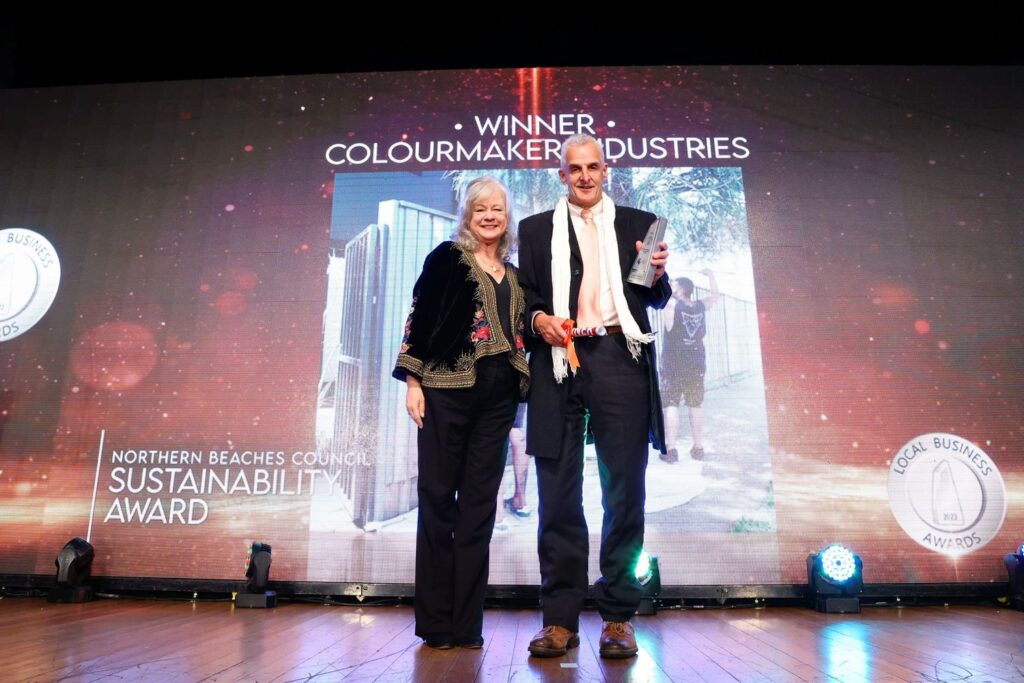 Northern Beaches Mayor, Sue Heins, presented David Stuart, MD of Colormaker Industries with the Sustainability Award.
The Northern Beaches Sustainability Award recognises businesses that are actively pursuing sustainable practices, embedding them into their business planning, operations, and marketing.
David Stuart, Managing Director commented on the win; "Colormaker is delighted to have been recognised with the Northern Beaches Sustainability Award.  What we have achieved has been the culmination of work by many people contributing countless hours over more than 20 years to make this happen.  I cannot begin to express how grateful I am to each and every of them for the support given to us on our journey."
Colormaker is a sustainable paint manufacturer located in Brookvale on Sydney's sunny Northern Beaches. The business makes eco-friendly house paints, PERMASET® water-based inks, ACRYLMERIC® waterproofing membranes, LUXAPOOL® swimming pool paints, PERMACRYLIK® scenic artists paints and a large range of floor coatings in their factory in Brookvale with an increasing focus on solvent-free, low-VOC and water-based technologies. All these paints and coatings are manufactured using 100% renewable energy. Colormaker also reduces their waste; recycling paper, board, and scrap metal where possible, uses LED lighting throughout their office and factory complex, uses rPET packaging sourced from post-consumer waste, utilises Electric Vehicles charged by their rooftop solar array for local deliveries and staff commutes, and supports the local community through sponsorships and social giving. These are just some of the initiatives which led to Colormaker being identified for the prestigious award.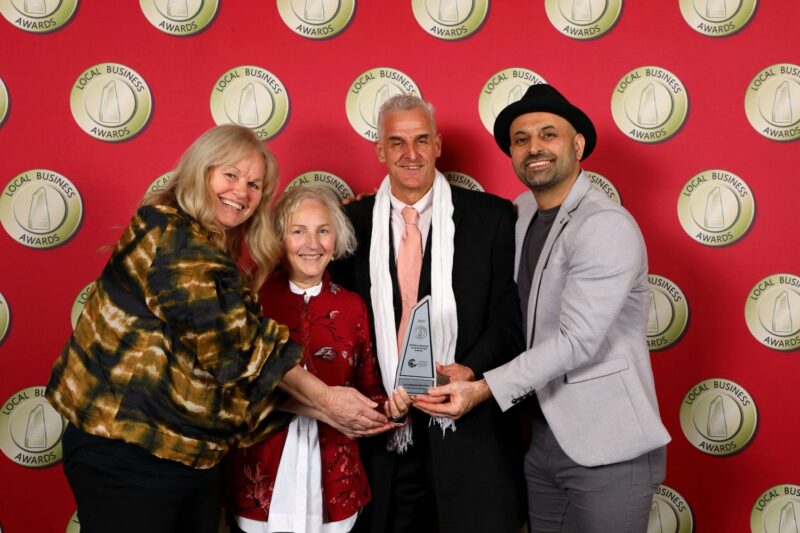 The Colormaker Team celebrates winning the Northern Beaches Sustainability Award 2023.
Installation of ReVolve 144 kW Solar Storage Battery
The business recently took delivery of a ReVolve 144 kW solar storage battery from Relectrify Australia which is new technology made from 2nd-life Nissan LEAF electric vehicle batteries.  This industrial level of solar storage will enable Colormaker to soak up excess solar power that can be used on site at Colormaker during peak periods, instead of being fed into the grid at a low feed-in price during the day. A game changer in terms of energy utilization, resilience, self-sufficiency, and alleviating strain on the grid.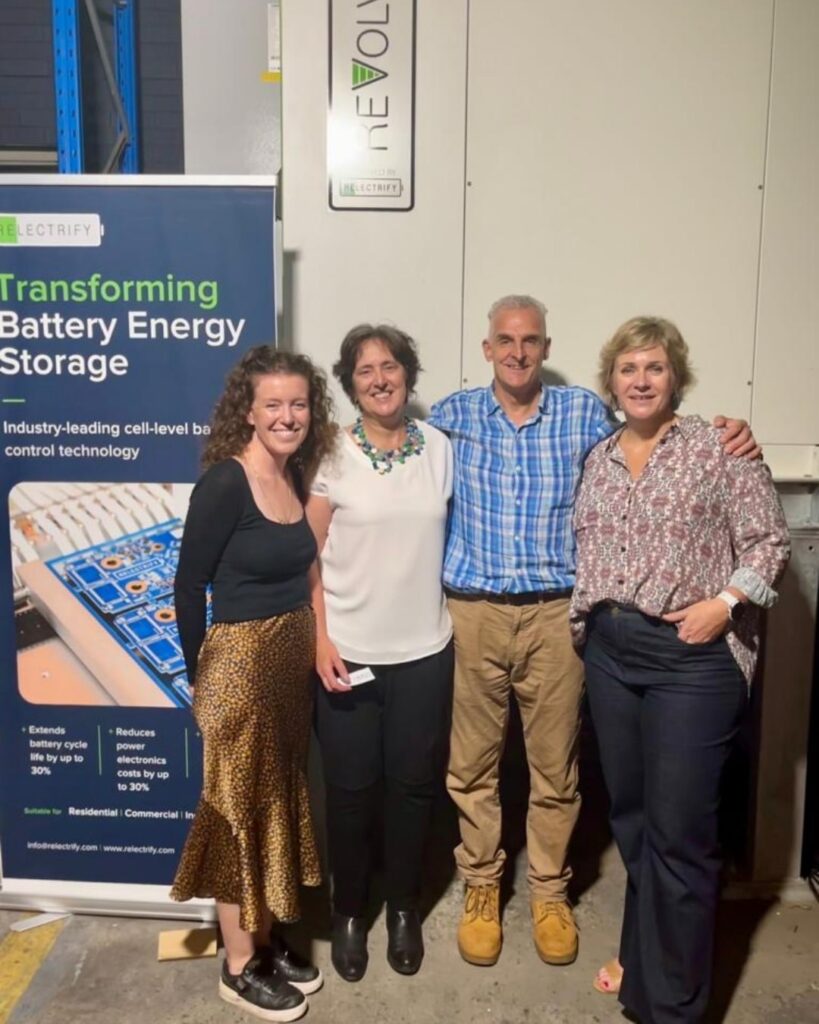 The ReVolve solar battery is technology made from 2nd-life Nissan LEAF electric vehicle batteries. "A game changer" says MD David Stuart.