LUXAPOOL, Australia's largest selling brand of premium pool paint, manufactures an innovative product called Poolside & Paving, which is a water-based, rubberised, non-slip coating system for pool surrounds and walkways.  Poolside & Paving is easy to apply and provides a safe and durable decorative surface for pebblecrete, concrete and paved areas. It's great for upgrading the coping area around pools (particularly pavers and pebblecrete), and can be easily varied during application to a range of non-slip effects.  The product is excellent for giving existing pools a major facelift, making old pool areas look new again.
Areas of application include: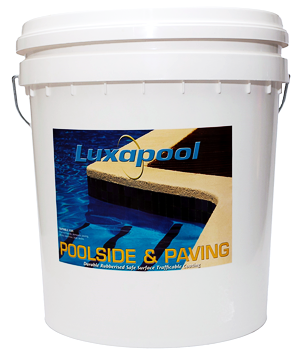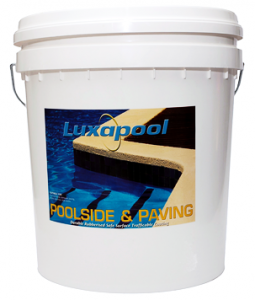 ✔ Pool surrounds
✔ Decks and patios
✔ Balconies
✔ Boat decks, pontoons
✔ Wharf and landing dock surfaces
✔ Steps, stairs and walkways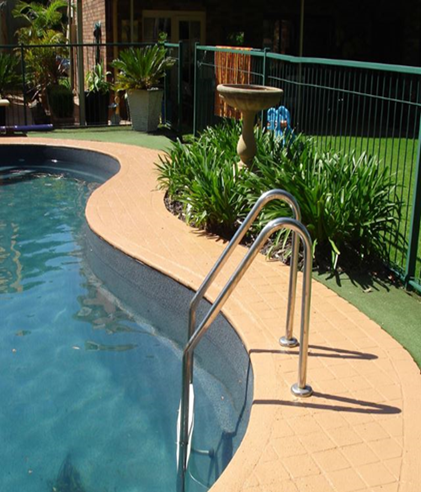 Detailed view of the pool coping painted with Luxapool's Poolside & Paving in Arnhem colour.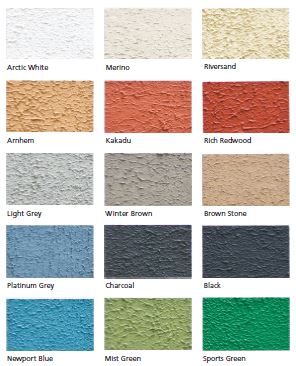 Luxapool Poolside & Paving is available in 15 designer colours.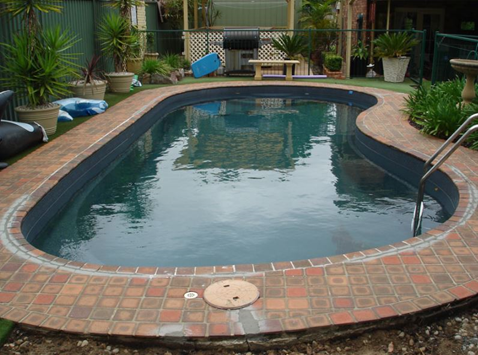 BEFORE – Domestic pool with paved coping which needs a facelift.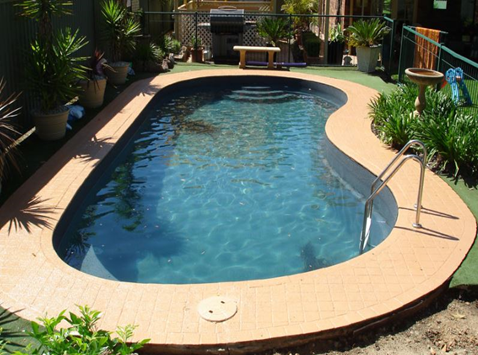 AFTER – The same domestic pool after being upgraded with the application of Luxapool's Poolside & Paving product in Arnhem colour.
For further information on LUXAPOOL's Poolside & Paving product, contact Luxapool's head office in Sydney on 02 9939 7977, or see our website www.luxapool.com.au