BEFORE repainting
The pool has a cement surface which is sanded back and prepared for repainting by John Townsend of Poolpainters®.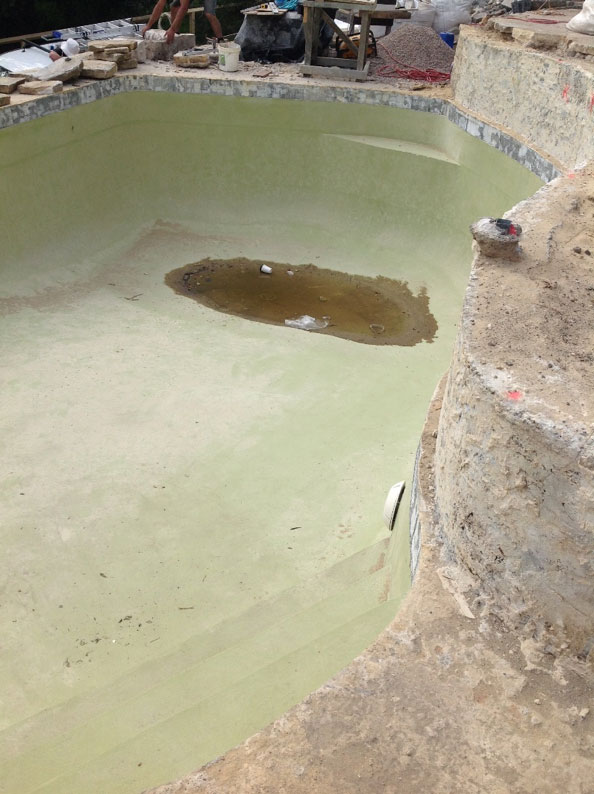 Pool has also been treated with new waterline tiles, new coping and new travertine surrounds.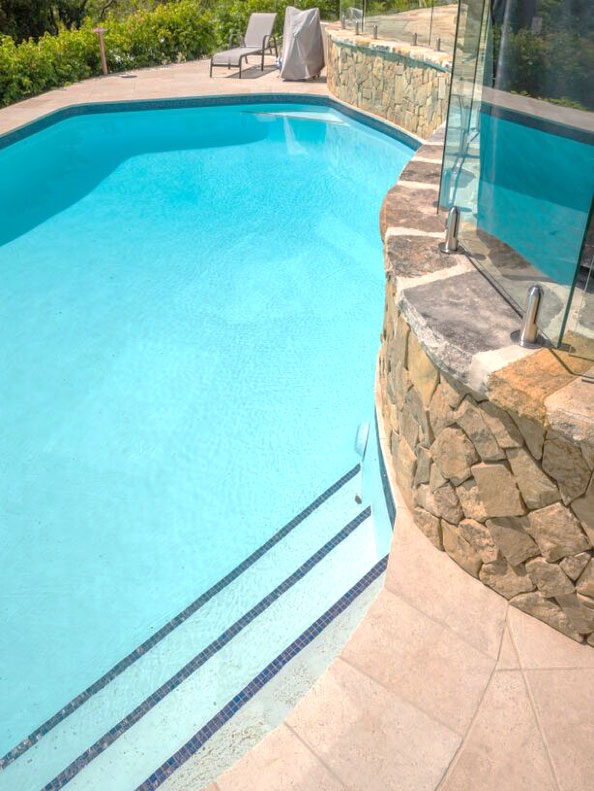 Completed pool looking great after being resurfaced with LUXAPOOL® Epoxy pool paint in White.
Once filled with water the pool appears a lovely crystal blue colour.